Providing Home Heating & Cooling Services in Memphis Since 1967
Bryko Heating & Air Conditioning Co. is a family-owned company that has been providing professional heating and cooling services, repairs and replacements to Memphis area homeowners since 1967. As a second-generation business, we've built our longstanding reputation for quality by consistently delivering expert service and dependable equipment.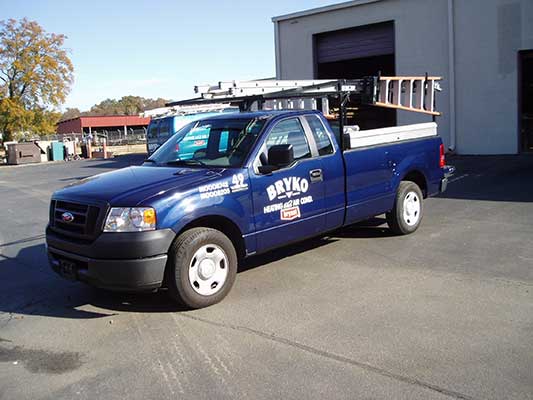 Homeowners know they can trust our work and our recommendations because our HVAC technicians do not work on commission. You can always count on them to assess your needs and recommend only the heating and cooling services and equipment you need to keep your home comfortable.
We are fair and honest people, and we promise to provide you with a fair and honest price.
Our Experience
Our team at Bryko Heating & Air Conditioning Co. offers more than 100 years of combined HVAC experience and expertise. We utilize state-of-the-art tools and equipment, and we always arrive at your home prepared to tackle any HVAC repair or maintenance task in a friendly, professional and efficient manner. We work with attention to detail and complete projects on time and within budget. That is why our services are recommended by thousands of Memphis area homeowners who have already experienced the benefits of working with us.
Proudly Installing Bryant® Heating & Cooling Equipment
Memphis homeowners like you trust Bryko Heating & Air Conditioning Co. for their heating and cooling services, and that's why we install Bryant® heating and cooling equipment. Bryant is a leader in home comfort equipment, offering exceptional reliability and energy efficiency through an extensive line of heating and cooling products.
Schedule a Service Appointment Today
Our customer service team is here for you 24 hours a day, seven days a week to answer your questions, respond to your concerns and dispatch an HVAC technician to your home in case of an emergency. To schedule a service appointment, call us today at (901) 386-2538 or submit the contact form, and we'll get you scheduled right away.