Residential Air Conditioning Repair, Installation & Maintenance
Let Bryko Heating & Air Conditioning Co. handle all your home's air conditioning repair and service needs. Our team of expert HVAC technicians has more than 100 years of combined experience, and we'll arrive at your home with all of the tools and equipment needed to get the job done and quickly get your home back into cool comfort.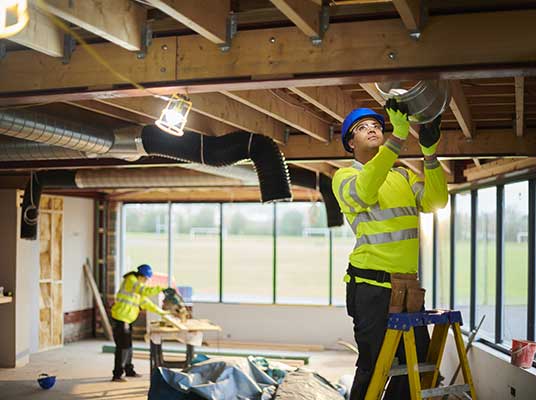 Air Conditioning Repair
Our air conditioning repair services address a variety of cooling problems and conditions, including:
AC not turning on
AC not blowing cold air
Weak airflow
Thermostat not working
Duct repair
We also offer 24/7 emergency service, so you never have to worry about getting a fast air conditioning repair if something stops working during the hot summer months.
AC Installation
If you need a cooling system for a new home or your current cooling system is worn out and ready to be replaced, you can count on Bryko Heating & Air Conditioning Co. to help you select new cooling equipment that's the right size for your home and your budget. For dependable performance and optimal efficiency, we proudly install Bryant® air conditioning systems. We also offer free estimates for new AC installation and financing options.
AC Maintenance
Having your home's cooling system routinely inspected and maintained is a critical step in ensuring that it delivers dependable performance and optimal efficiency. AC maintenance should be performed annually by an HVAC professional, and filters should be changed once every three months or according to the AC equipment manufacturer's instructions. If it has been more than a year since your last scheduled AC maintenance service, call us today for an appointment.
Schedule an Appointment Today
The Bryko Heating & Air Conditioning Co. team is here for you and ready to serve your home cooling needs. To schedule an appointment, please contact us at (901) 386-2538 or submit the contact form, and we'll get you scheduled right away.